Ivory Coast deadline for ICC testimony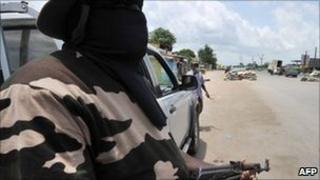 Victims of post-poll violence in Ivory Coast have been given 30 days to submit testimony to the chief prosecutor of the International Criminal Court.
Luis Moreno-Ocampo said these would lend support to his request for a formal ICC investigation into crimes committed during months of violence.
The crisis began when Laurent Gbagbo refused to accept defeat in November's poll and had to be removed by force.
An estimated 3,000 people were killed before Mr Gbagbo's arrest in April.
This week, the government of newly inaugurated President Alassane Ouattara said it was setting up a national commission to investigate crimes committed during the four-month dispute.
Both Mr Ouattara's forces and those loyal to Mr Gbagbo have been accused of atrocities.
"Should the judges authorise the opening of the investigation, victims will also have the opportunity to participate in the proceedings and, at a later stage, to request reparations," the statement from Mr Moreno-Ocampo's office said.
The elections in Ivory Coast were meant to draw a line under a 2002-03 civil war which left the country split in two.