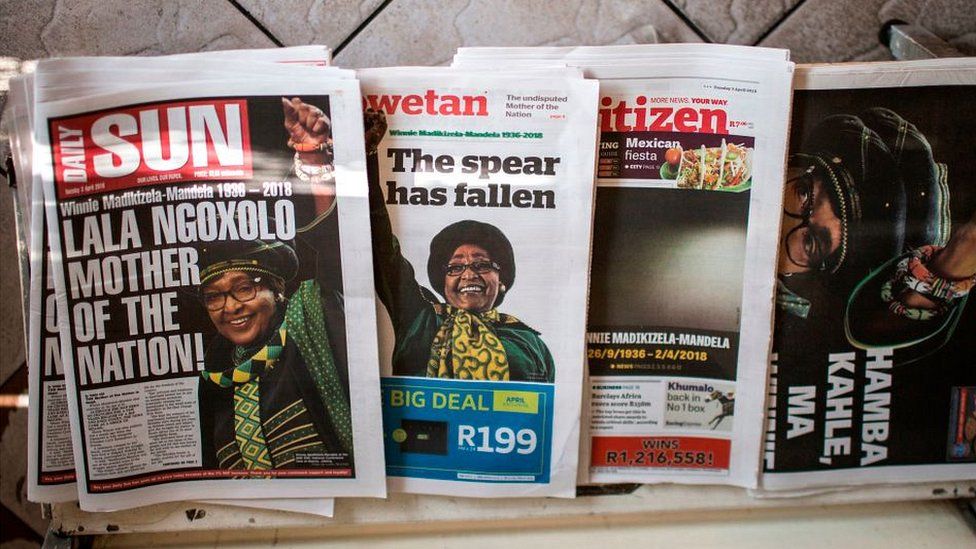 South Africa is a major media player. There is an established state-owned and private broadcasting scene, and a thriving satellite and cable TV industry.
South African company MultiChoice, which operates the DStv platform, markets its pay TV services in dozens of African countries.
The state broadcaster, the South African Broadcasting Corporation (SABC), runs TV and radio networks operating in multiple languages. But in recent years it has endured financial difficulties, accusations of political censorship, and a scandal surrounding a former executive.
The lively press scene is dominated by a handful of major publishing groups.
Reporters Without Borders says coverage of certain subjects involving the ruling ANC and government finances is off limits, or provokes a hostile reaction from the authorities.
There were 34.5 million internet users by December 2021, comprising 57% of the population (Internetworldstats.com).
Internet use is driven by the use of mobile devices. Access is unrestricted, says Freedom House.