UK envoy 'declines apology over Libya rendition claims'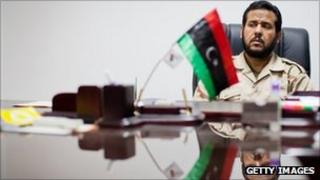 Britain's senior diplomat in Tripoli declined to offer an apology during a meeting on Thursday with the man at the centre of allegations of rendition, torture, and collusion between the former government of Col Gaddafi, London and Washington.
I understand from a Libyan source at Thursday's meeting between Dominic Asquith and Abdel Hakim Belhaj, now in charge of Tripoli's military council, that Mr Belhaj raised the issue of an apology directly with the British envoy but was politely turned down.
In a brief statement the Foreign Office later confirmed that Mr Belhaj "raised this issue". "The special representative said that we take these claims very seriously." He went on to stress that a British inquiry would look carefully at these latest allegations. Most of the meeting focused on "the security situation in Tripoli and the NTC's progress in helping life in Tripoli return to normal".
I'll be writing about that security situation shortly.
"The British asked us to stop talking to the media about rendition," said my Libyan source - a request he suggested, with a smile, would probably fall on deaf ears.