South Africa's crippling corruption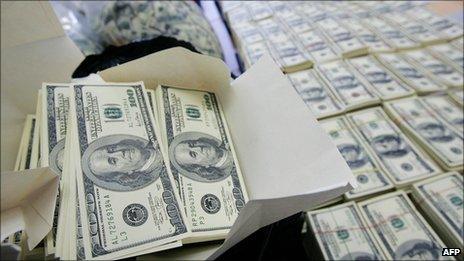 And yet this week's announcement that 30bn rand ($3.8bn; £2.4bn) goes missing each year from the South African government's procurement budget, has been greeted with little more than a shrug here. What does that say about this country?
Mercifully, the money - up to 20% of the budget - is not all stolen.
Some goes missing because of incompetence and negligence in the public service.
But the man who unveiled the figures - the head of the Special Investigating Unit, Willie Hofmeyr - pointed out that it was South Africa's poorest communities that were suffering disproportionately because of corruption and a lack of service delivery.
Between April and June this year alone, Mr Hofmeyr's investigators have confirmed "irregularities" of 1.4bn rand ($180m; £112m).
The good news - well, the slightly less discouraging news - is that some of the culprits are being caught. But Mr Hofmeyr says his unit needs 10 times more anti-corruption police to make a real difference.
South Africa's government is routinely chastised for producing world class planning documents and ambitious schemes. Then doing nothing with them.
"[Our] laws, regulations and policies are pretty good. But if there are no consequences to them being broken, if there are not enough people to investigate an allegation that rules have been broken, and to hold somebody to account, then the culture of impunity spreads quickly," Mr Hofmeyr said.
Related Internet Links
The BBC is not responsible for the content of external sites.