Three European aid workers kidnapped in Algeria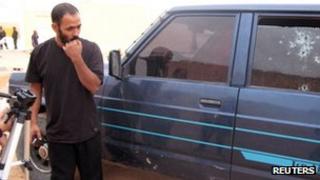 Three European aid workers have been kidnapped from a refugee camp in western Algeria.
Two Spanish workers and an Italian were seized overnight from the Rabuni camp near Tindouf, their foreign ministries confirmed.
The camp houses Sahrawi refugees from Western Sahara.
The Polisario movement, which is seeking independence for Western Sahara and runs the camp, blamed local al-Qaeda militants for the kidnappings.
In a statement, the Algeria-based group said the armed attackers had arrived at the camp in four-wheel drive vehicles and left in the direction of neighbouring Mali "from where they came".
The Algerian government condemned the kidnapping, but said it was awaiting more detailed reports before commenting further.
"We condemn this criminal act with the greatest vigour," Foreign Ministry spokesman Amar Belani said in a statement to the AFP news agency.
Western Sahara was annexed by Morocco in 1975 and the Polisario Front has campaigned for its independence since then.
Al-Qaeda in the Islamic Maghreb (AQIM) sprang from an Algerian Muslim extremist movement, and has become a problem for many countries across north Africa.
It targets Western interests, but has so far not been known to target camps for Western Sahara refugees.