Mozambique 'witches' killed in Gaza province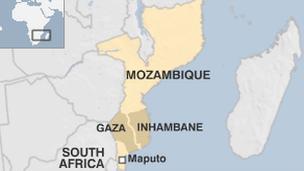 Two elderly people have been lynched in Mozambique after being accused of witchcraft, state radio quotes a police spokesman as saying.
The killings have led to the arrest of six people, Radio Mozambique reports.
A non-governmental organisation says at least 20 Mozambicans have been killed this year for alleged witchcraft.
Such killings affect several African countries, where superstitious beliefs are rife because of poverty and illiteracy, correspondents say.
In Mozambique, the southern provinces of Inhambane and Gaza are worst affected, the BBC's Jose Tembe in the capital, Maputo, says.
The latest lynchings took place in Gaza, where six suspects - including teachers - are in police custody, he says.
A police spokesman told Radio Mozambique they would be put on trial for the deaths of the two elderly people.
A Mozambican NGO, the Forum of the Elderly, held talks with Prime Minister Aires Aly recently, urging him to take steps to ensure that old people are protected, our reporter says.
The NGO says it is aware of at least 20 old men and women being killed this year in Inhambane province alone and the countrywide figure is likely to be much higher.
Our reporter says with high levels of unemployment and poverty, the youth often blame old people - including grandparents - of casting evil spells over them.
Other African countries affected by witchcraft-related killings include Tanzania, Malawi and Zambia, our reporter says.
Related Internet Links
The BBC is not responsible for the content of external sites.