Malawi court clerks strike over pay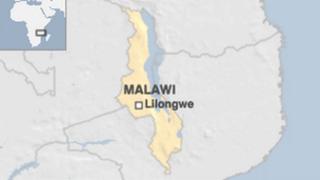 A strike by junior judicial workers has paralysed the court system in Malawi.
Court clerks, who began an indefinite strike on Monday, are demanding pay rises they say they were promised six years ago.
"We have a shutdown across the country, nobody is working... judges, magistrates, everyone," clerks' spokesman Austin Kamanga told the BBC.
Senior government officials, including the justice minister, are locked in meetings to discuss the pay demands.
Clerks earn on average $100 (£65) a month and say the government failed to pay a 40% rise in 2006 and 50% in 2009.
They have vowed to keep striking until their demands are met.
"We are not volunteers, we are employees and these are conditions approved in 2006," Mr Kamanga said.
"We have been talking since 2006. How long will we continue discussing."
The BBC's Raphael Tenthani in Blantyre says courts across the country came to a standstill on the first day of the strike because clerks play a vital role - including locating case files and assigning courtrooms.
Anti-government protests swept the country last July amid worsening economic conditions and accusations that President Bingu wa Mutharika is autocratic.
Malawi is one of the world's poorest countries, with an estimated 75% of people living on less than $1 a day.