Making drugs into profit in Uganda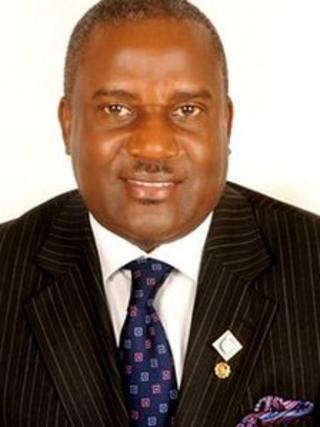 Emmanuel Katongole's pioneering efforts in Uganda have turned him into a successful businessman making money from producing affordable life-saving drugs for the treatment of HIV and malaria.
Fifteen years ago, he started a pharmaceutical company at the time the government was beginning to concentrate more on health care and less on the direct supply of medicines.
Mr Katongole an opportunity and with an initial capital of $30,000 (£19,000), he founded Quality Chemicals Ltd.
"We are six shareholders and each of us contributed a mere $5,000," he told the BBC's series African Dream.
The company, like several other local competitors, started by importing generic drugs rather than making them.
According to a 2010 report from the United Nations Industrial Development Organization (Unido), although the pharmaceutical sector continues to expand the country still imports more than 90% of its essential medicines and health supplies, mainly from India and China.
That, however, may be about to change as two large manufacturers are now making drugs in Uganda: Abacus Parenterals Drugs Limited (APDL) - a company owned by Indian and Kenyan investors - and Quality Chemical Industries Limited (QCIL), the offspring of Mr Katongole's original business.
While APDL specialises in the production of parenteral medicines (those administered via intravenous or intramuscular injection) and eye drops, QCIL centres on making anti-retroviral (ARV) and anti-malarial tablets.
Finding technology
The entrepreneur told the BBC's Catherine Byaruhanga that moving from importing into manufacturing was not an easy task as he could not find in Uganda the technology that he needed.
"No amount of money would make you to be able to manufacture high technology value items in pharmaceuticals. Identifying a partner who was willing to give you technology was quite a problem," he said.
They approached Cipla Ltd, a leading pharmaceutical manufacturer in India and one of the biggest producers of generic drugs worldwide.
"They really helped us financially, they gave us an interest-free loan of $5m, that was great," the businessman said.
The Ugandan government also helped out with $5m load on condition that the business pay it back once it was able.
"When we were about to get stuck the government of Uganda came in because, although this was a private-led investment, it was going to address social issues, it was going to address problems that were a catastrophe to the country, people were dying of malaria, people were dying of HIV/Aids.
"And we were one of the first companies, if [there have been] any other[s], that took a government loan and fully paid it back," he added.
With that, and some bank loans, Mr Katongole and his partners raised a total of $32m to put QCIL into motion.
The company, which started producing in 2008, now has 350 employees and is worth more than $120m, according to its founder and chief executive officer.
'Uphill task'
Besides finding the money and the technology, the firm's main challenge was to find or prepare skilled personnel.
Once they identified young men and women with a background of science, they had to train them from scratch in the production of ARV and anti-malarial drugs.
"Doing that was also an uphill task," Mr Katongole said.
But the investment in technology and training has already been bearing fruit. In 2008 the firm won the Uganda Government Investor of the Year Award, and in 2010 it was ranked by the local CEO Magazine as the country's number one company.
More importantly, two years ago QCIL received the World Health Organization's Good Manufacturing Practices certification which paves the way for it to be able to sell its products to the different non-governmental organisations and international aid agencies that import medicines into Uganda.
"We've been able to achieve our first objective, to be able to manufacture medicines that meet international quality and right now our immediate next target is to invest further and meet the growing demand within the East African Community region," Mr Katongole told BBC Africa.
"We are right now in the middle of putting up a second factory that will be three times the size of our current factory, and with this we should be able to supply the requirements of Uganda, Kenya, Tanzania, Rwanda, Burundi and South Sudan, the entire East African market."
He added that it was worth taking the risks and being determined to succeed.
"For younger entrepreneurs, I think once you've got a dream, stick to it. The problem is that young people tend to think about many alternatives but get your dream, stick to it, know it from A to Z, and be able to articulate it well. I think the sky can be the limit."
African Dream is broadcast on the BBC Network Africa programme every Monday morning.
Every week, one successful business man or woman will explain how they started off and what others could learn from them.