Jacob Zuma painting - have the bullies won?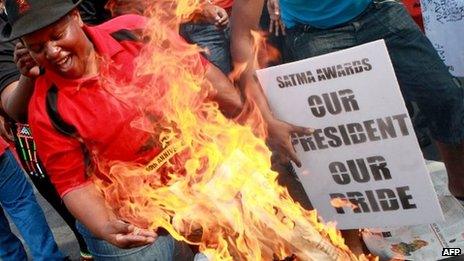 If you've followed the raw, bigoted, bullying, petty and profound debate triggered by the depiction of President Jacob Zuma's penis in an art gallery exhibition, you'll know what an absorbing and energising cauldron of a country South Africa remains.
I spent most of the 1990s in the former Soviet Union, where many people shrugged off communism like a bad dream.
Racism is a much more resilient beast.
Related Internet Links
The BBC is not responsible for the content of external sites.