Music presenter released in Zimbabwe faces new charges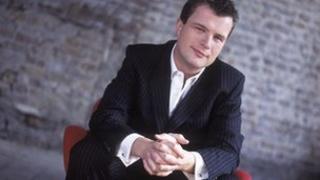 The BBC music presenter, Petroc Trelawny, has been released from police custody in Zimbabwe, but faces fresh charges of breaking immigration laws.
He was arrested at a music festival in Bulawayo for not having a work permit. He had volunteered to host the event free of charge.
Mr Trelawny tweeted: "Hello from Zim. Out of police custody and hospital and looking forward to first night with sheets and shower for six days".
He was in hospital for a fractured arm.
The new charges of breaking immigration law come two days after the Attorney General's Office declined to authorise his prosecution.
On Wednesday morning Zimbabwe's High Court ordered Mr Trelawny's release from custody.
The judge also ordered Immigration Department officials to facilitate his lawful stay in Zimbabwe after his visa expired.
He is expected to appear in court on Thursday.
At the start of the week Mr Trelawny's lawyer, Munyaradzi Nzarayapenga, told Reuters that state prosecutors had dropped all charges.
He added: "I feel this was a minor understanding which could have been handled differently," according to AFP.
Mr Trelawny was acting as a compere at the Bulawayo Music Festival and was there in a personal capacity, not on an assignment for the BBC.
Mr Trelawny is known for presenting Music Matters, Breakfast and Live in Concert on BBC Radio 3.