Ethiopian Amelework Wondemagegne jailed on drugs charges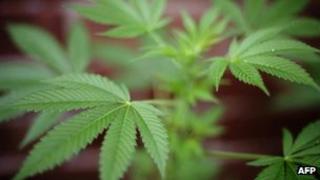 A court in London has sentenced an Ethiopian embassy worker to 33 months in prison for trying to smuggle drugs.
Amelework Wondemagegne was arrested last year with 56 kilograms (123 pounds) of cannabis at London's Heathrow airport.
The cannabis, packed in suitcases and sprinkled with chilli powder, had a street value of $249,000 (£160,000).
The court ruled Wondemagegne was not entitled to diplomatic immunity.
"The fact that you smuggled these drugs in the expectation that you would not be prosecuted if you were caught because of your diplomatic status is a significant factor in this case," Judge Richard McGregor-Johnson told her.
Wondemagegne, who worked in the embassy's visa section since 2006, will be deported from Britain after serving her sentence.