Algeria hostage crisis: Country by country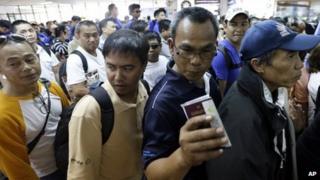 The hostage crisis that erupted in Algeria on 16 January has had reverberations around the world.
The gas plant affected was a joint venture between Algeria and foreign companies, and among the dead or missing are workers from as far away as Norway, the Philippines and Romania.
Sixty-nine people, including at least 39 foreigners and an Algerian, are now known to have died, while some 685 Algerian workers and 100 foreigners escaped or were freed. Algeria says 29 militants have been killed and three captured alive.
The kidnappers, thought to have crossed into the country from northern Mali, were from Algeria, Egypt, Tunisia, Mali, Niger, Canada and Mauritania, Algerian Prime Minister Abdelmalek Sellal said in a statement.
Three hostages remain unaccounted for and some of the dead are yet to be identified.
Here we outline the countries affected and some of the stories of survival that have emerged.
Algeria
One Algerian security guard was killed as extremists launched their attack on 16 January but the number of deaths among Algerians is not yet clear.
The militants appear to have targeted foreign workers at the plant, and most of the known victims were foreign workers or the extremists themselves.
But 25 more bodies discovered at the plant were said to be badly disfigured.
The UK Prime Minister David Cameron has spoken of Algerian soldiers' lives lost in tackling the crisis, and many foreign survivors of the crisis have praised their Algerian colleagues for their bravery in helping them to escape.
"The guys who had the option to surrender and be safe but decided to stay and help us escape, you'll be in debt to them for the rest of your life," said Briton Alan Wright from Aberdeenshire.
France
Militants blamed France's intervention in neighbouring Mali as a trigger for the siege - though some analysts said the siege appeared to have been too long in the planning for this to be creditable.
One French citizen, Yann Desjeux, is among the dead, and one of the first stories of escape was from Alexandre Berceaux, a Frenchman who worked for the French catering company CIS. He spent 40 hours hidden beneath his bed before being liberated by Algerian troops.
On Sunday French Defence Minister Jean-Yves Le Drian described the militant action as an "act of war".
"What strikes me the most is that we're saying 'hostage-taking' but when there are so many people concerned, I think this is an act of war," he told French TV.
French authorities have played down a suggestion that a French person was among the hostage-takers.
UK
Three Britons are known to have died in the crisis and a further three are feared dead, along with a British resident from Colombia, the UK government has said.
Some of the survivors were in a four-wheel-drive that crashed when Algerian army helicopters reportedly fired on a convoy of vehicles used by the extremists to try to move their hostages. Others said they hid in the plant and then escaped, cutting through the perimeter fence that surrounded the plant.
A British company, BP, jointly ran the plant along with the Algerian state oil company Sonatrach and Norway's Statoil.
On Friday the UK Prime Minister David Cameron spoke of his "disappointment" not to have been told in advance about Algeria's military response to the crisis.
But he has since insisted responsibility for the deaths "lies squarely with the terrorists".
Japan
Japan suffered the highest confirmed death toll in the hostage crisis.
The government in Tokyo has confirmed that 10 workers at the plant were killed.
A Japanese company, JGC Corp, provided engineering services at the In Amenas site.
One unnamed Japanese survivor has given a harrowing tale of seeing two Algerian colleagues shot in front of him before being bundled into a vehicle which then came under fire.
Abandoned by his kidnappers, he then hid under a lorry for several hours before setting out into the desert under cover of darkness and finally encountering Algerian forces, reported Daily Yomiuri Online.
Philippines
Eight Filipinos were among the hostages killed, with one more still unaccounted for, according to the department of foreign affairs.
Another four Filipino survivors of the siege were being treated in hospital in Algiers, foreign affairs spokesman Raul Hernandez told reporters.
The workers were employed by Japanese companies, he said.
Romania
Two Romanian citizens are confirmed dead, while three escaped.
United States
Three US citizens are now known to have died while another seven survived, officials in Washington say. The victims have been named as Victor Lynn Lovelady, Gordon Lee Rowan and Frederick Buttaccio.
President Barack Obama has avoided making any public criticism of Algeria's forceful response to the crisis, saying: "The blame for this tragedy rests with the terrorists who carried it out, and the United States condemns their actions in the strongest possible terms."
Norway
Norwegian oil firm Statoil said on 25 January that two of its employees had been confirmed dead. One of them was Tore Bech, the stepfather of Norway's Minister of International Development, Heikki Holmas. Another three Statoil employees are are still missing.
Malaysia
The Malaysian foreign ministry has said one Malaysian citizen was killed, while another is still missing.
Hostage-takers
Algeria says the militants had travelled from northern Mali but came from several countries, including 11 from Tunisia, three from Algeria, two Canadians, two from Niger, and one from Mauritania. Egyptians and Malians were also said to be involved.