Congo-Brazzaville soldiers tried for Mpila depot blast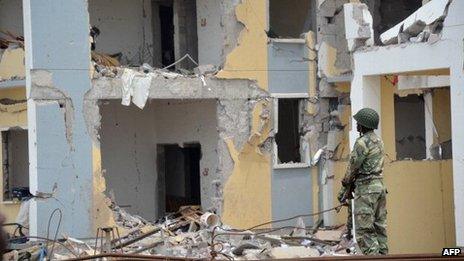 Twenty-three soldiers have gone on trial in Congo-Brazzaville over a 2012 arms depot explosion which killed at least 240 people.
The soldiers have been charged with arson and harming state security.
They appeared in a packed court room amid tight security, reports the AFP news agency.
The Congolese government was criticised for allowing a large number of munitions to be stored in the densely populated Mpila residential area.
More than 2,300 people are thought to have been injured in the blast, which also destroyed hundreds of homes, leaving thousands needing shelter.
The wife of one of the defendants, Colonel Marcel Tsourou, says the charges against him are political, AFP reports.
Related Internet Links
The BBC is not responsible for the content of external sites.