Media on Africa: Your questions to Peter Horrocks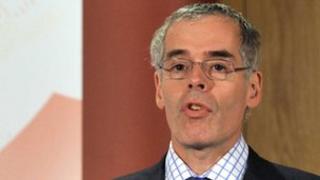 Are the international media getting Africa right?
This is the question being asked by this month's Africa Debate programme, to be broadcast from Nairobi, Kenya at 1900 GMT on Friday 30 August and 1200 GMT on Sunday 1 September.
Ahead of the programme, BBC World Service director Peter Horrocks will answer your questions on Wednesday 28 August between 1400 GMT and 1500.
Do you think international media are getting Africa right? What would you change?
As African media markets become more competitive, what is the role of the international media? Will the growth of social media overtake traditional media altogether?
Here are the ways you can take part:
Send your questions for Peter using the web form below.
On Twitter, tweet your question using the hashtag #mybbcafrica
To follow the Q&A live, go to Peter's Twitter page - you don't need to have used Twitter before or have a Twitter account to see it, just click this link: https://twitter.com/PeterHorrocks1.
On Facebook, you can send your questions via the BBC Africa Page.
On Google+, you can send questions via the BBC Africa account.
When it's over, we'll collect together all the questions and answers and publish them on this page of our website.
Although Peter will try and answer as many questions as he can, he won't get to all of them. Questions will be tweeted immediately before the answer, and might therefore be edited for brevity.
Thank you for your questions you can read a selection of them and Peter's answers here.