Blasts in Rwanda capital Kigali kill two ahead of vote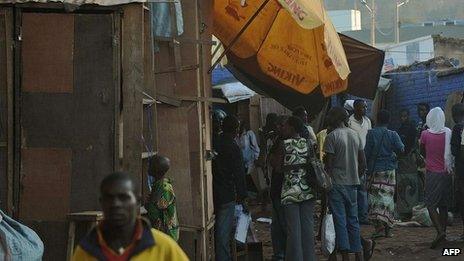 Two people have been killed by grenade blasts in the Rwandan capital Kigali.
The first victim died in an initial attack on Friday in a marketplace in the city which also wounded 14 people, according to police.
Another grenade detonated in the same area on Saturday, killing another person and injuring eight. Police say three people have been arrested.
No-one has said that they carried out the attacks, which come ahead of a parliamentary vote on Monday.
"I don't think it is going to impact on the election... everything is in control," police spokesman Damas Gatare told AFP news agency.
Last year 22 people were found guilty of launching a series of grenade attacks around Rwanda, including some former soldiers who were accused of having links with the FDLR rebel movement.
Some FDLR leaders are accused of links to Rwanda's 1994 genocide.