Burundi police: Human skulls found at Italian's home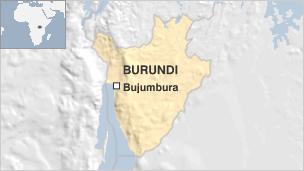 More than 40 human skulls have been found at the Burundian home of an Italian expatriate, Burundi police say.
Giussepe Favaro was arrested last month after two skulls were intercepted at the airport.
They were in a package being sent to Thailand, police say.
Police have not disclosed any more details and the BBC's Prime Ndikumagenge says people are curious to know where the skulls came from and what they were going to be used for.
There have been cases of human body parts being used for ritual purposes, especially of people with albinism in neighbouring Tanzania, but this would not explain why the first skulls were allegedly being sent to Thailand, our correspondent says.
Mr Favaro has lived in Burundi for several years.