South Africa orphanage worker charged in poisoning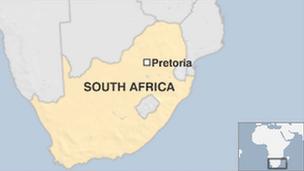 An orphanage worker in Pretoria has been charged after 20 young children were rushed to hospital with symptoms of poisoning, police say.
The children are mostly Aids orphans living in the Malerato Centre for Hope in Mamelodi township outside Pretoria.
They were said to have complained of severe stomach aches on Thursday,
The orphanage's principal, Johanna Mashapa, told local media the children had been given a powder with their lunch.
Police say a woman has been charged with assault with intent to cause grievous bodily harm and is due to appear in court on Monday.
The Malerato Centre houses more than forty abandoned children and orphans whose parents died from Aids.
Two of the children were reported to have been found in a critical condition; one of them was airlifted to a Johannesburg hospital.
Government inspectors were sent into the orphanage to investigate.