Zimbabwe court orders compensation for rape victim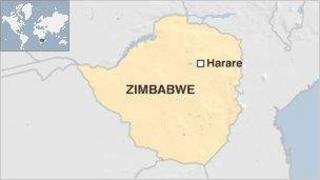 Zimbabwe's top court has ordered the state to pay compensation to a rape victim who was denied an abortion after she was attacked eight years ago.
The court criticised police and medical workers for delays in helping the woman seek a termination of her pregnancy.
Abortion is illegal in Zimbabwe, but may be permitted where the pregnancy is a result of rape or where it poses a threat to the woman's life.
The woman's eight-year-old child is now going to school.
'Thrown out'
The Supreme Court was scathing in its judgment, reports the BBC's Brian Hungwe from the capital, Harare.
It ruled that the mental anguish from the pregnancy was foreseeable and doctors should have recommended emergency contraception - the so-called "morning-after pill" - within three days of the rape in 2006.
The doctors instead referred the matter back to the police, contributing to delays which meant it was eventually too late to terminate the pregnancy.
The Supreme Court referred the case to another court to determine the sum to be awarded in damages.
The woman was also seeking $42,000 (£25,000) in compensation to cover the costs of raising the child, but that claim was thrown out, the AFP news agency reports.
The ruling was welcomed by the Zimbabwe Women Lawyers Association, which initiated the litigation on behalf of the woman.