Nigeria schoolgirl abductions: Five questions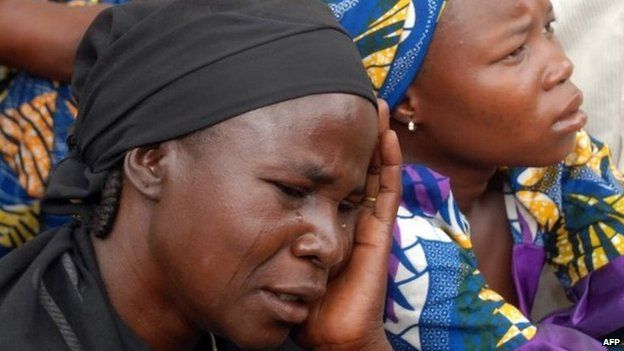 As international experts arrive in Nigeria to help in the hunt for more than 200 schoolgirls abducted three weeks ago by Islamist militant group Boko Haram, Nigeria analyst Andrew Walker answers five questions about the case:
The abducted girls from the town of Chibok are thought to be held in the Sambisa forest, a remote and inaccessible area of country.
It has been reported that the forest is dense and impenetrable, but this is misleading.
The landscape at this latitude south of the Sahara is mostly grassland and scrub woods, with thickly wooded river gullies.
Ridges of granite stick through sandy soil in parts, making it impassable even by four-wheel drive vehicles.
There have been reports that the girls have been taken out of the country, perhaps into northern Cameroon, but this has not been confirmed.
While the number of girls kidnapped has not been finally settled, the identities of some 180 were released by a Christian activist. These names have not been confirmed. Fifty-three have managed to escape.
Southern Borno state is home to many Christian communities and it is thought the majority of the girls who have been taken are Christians.
But there are also Muslim girls among the abducted.
These divisions might not mean much to the people of Chibok, a small community where everyone knows everyone, and families are made up both Christians and Muslims.
3: Why did Boko Haram abduct the girls?
The group condemns those who have been educated in the "Western" system, and is against the education of women.
It has also threatened in the past to kidnap Christian women in retaliation for the arrest of members' wives by the Nigerian security services.
The group's leadership also have a practical reason; insurgents on the move need camp followers and servants.
Women who have escaped in the past have said the group forcibly married captive women to favoured commanders as a reward, or used women as sex slaves for their troops.
4: Why was Nigeria so slow to do anything?
Nigerians have become inured to daily tales of horror that come out of the north and politicians are not exempt from this.
Many people in Nigeria feel a sense of desperate fatalism about the conflict; for days it seemed the kidnapping was just another event in a campaign of violence that rumbles on without a clear solution.
The number of girls taken did not initially register, perhaps because in most news stories numbers are unreliable and routinely ignored.
Divisions among the political class in the run-up to next year's elections have also made things difficult.
The north-eastern states where Boko Haram is strongest are run by opposition governors, leading to a lack of trust between the central government and local leaders, and vice versa.
This, people around the government say, led to it distancing itself from the problem for fear of falling into a political trap.
But the government lacks the capacity to act effectively in many areas of governance - in energy policy, education, health, as well as security.
5: Why did Nigeria change its mind on foreign assistance?
Nigeria is very prickly about its sovereignty.
Until now it has rejected requests to base Africom, the US military's African command centre, in the country. It favours funding its own, as yet unsuccessful, unmanned aerial vehicle, or drone, programme.
Under the global spotlight, and with delegations form many nations in the capital, Abuja, for the World Economic Forum for Africa this week, it has relented and allowed in foreign security advisers.
In the past President Goodluck Jonathan has asked for foreign governments to "support the Nigerian government's efforts" against Boko Haram - interpreted as a request for money.
Extra aid was not forthcoming then, but it may be now.