Arusha blast: Tanzania restaurant hit by bomb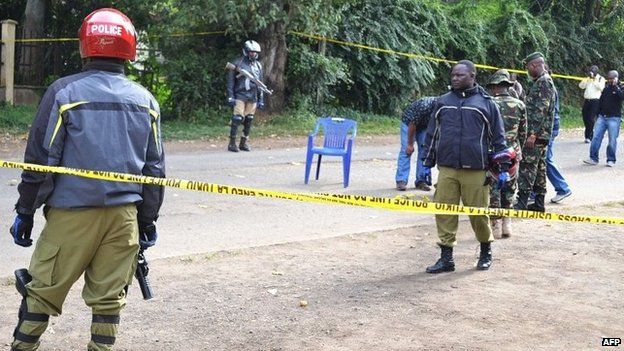 Eight people have been injured in a bomb blast at a restaurant in the Tanzanian town of Arusha, officials have said.
Police said an improvised explosive device was thrown through the window of the Indian restaurant frequented by tourists and wealthy locals.
The northern town is a gateway for tourists visiting Mount Kilimanjaro and the Serengeti national park.
Last week a bomb was also thrown into the house of a Muslim cleric.
Police said they had arrested two Tanzanian nationals in connection with this latest attack. Although they are not sure what the motives were, they said they did not think militants from the Somali Islamist group al-Shabab were to blame.
"We do not know who the attackers are, but we do not suspect any involvement with al-Shabab," police officer Issaya Mngulu told the AFP news agency.
On 3 July, two people were wounded when an improvised bomb was hurled into the home of a leading Muslim cleric in the town.
The police have not been able to confirm whether the two incidents were related.