Boko Haram crisis: Nigeria's female bombers strike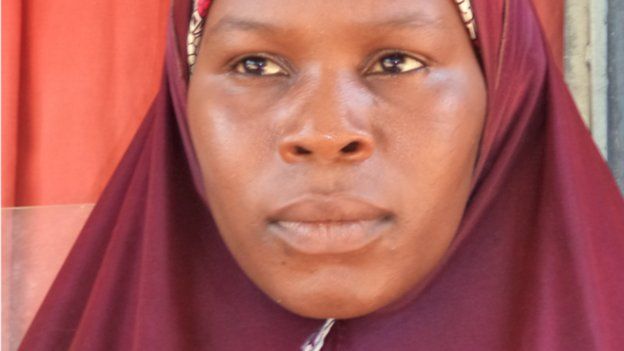 Nigeria's militant Islamist group Boko Haram is accused of unleashing a new weapon of war - the female suicide bomber, fuelling concern that its insurgency has entered a more ruthless phase.
Four of them - all teenage girls - carried out attacks in the biggest northern city, Kano, last week, leading to social media sites going viral with speculation - dismissed as unfounded by the government - that Boko Haram had turned some of the more than 200 schoolgirls abducted in April into human bombs.
At the same time, government spokesman Mike Omeri said the security forces had arrested three people in neighbouring Katsina state - including two girls aged 10 and 18 - with explosive belts strapped around them.
Nigeria's first female bomber - a middle-aged woman - struck in June: Riding a motorcycle, she went to a military barracks in the north-eastern city of Gombe, where she detonated her explosives while being searched at a checkpoint, killing one soldier.
"To use female suicide bombers is the most dramatic strategy that an organisation can use. It becomes easier to penetrate targets because we are less suspicious about women," Martin Ewi, a researcher with South Africa's Institute for Security Studies (ISS), told the BBC.
"It also shows desperation - and tends to be the last card that an organisation plays. But we don't know whether Boko Haram has reached that stage, or whether it has decided to play the card early," he adds.
Either way, Boko Haram has sent a chilling warning to the Nigerian government over its refusal to negotiate a prisoner swap by releasing some of the group's jailed commanders in exchange for the freedom of the abducted schoolgirls.
"It may be a way of saying that if there is no prisoner exchange, then you might see some of the girls coming back with bombs," Mr Ewi says.
Nigeria-based security analyst Bawa Abdullahi Wase says Boko Haram has now carried out 11 suicide bombings - by men and women - since launching its insurgency in 2009, suggesting that it is copying the tactics of jihadi groups in countries such as Iraq and Afghanistan.
But he rules out the possibility that the group's suicide squads are receiving training abroad, saying: "You will be chasing shadows if you think that."
8 June: A middle-aged woman arrives on a motorcycle at a military barracks in Gombe, detonating an explosive killing herself and a policeman
27 July: A teenager with an explosive device concealed under her veil blows herself up at a university campus in Kano, injuring five police officers
28 July: A young woman joins a kerosene queue at a filling station in Kano before her bomb detonates, killing three people and wounding 16 others
28 July: A teenager injures six people after exploding her device at a shopping centre in Kano
30 July: A teenager within a crowd of students at a college campus in Kano blows herself up, killing six people.
Mr Bawa argues that Boko Haram is not made up only of "illiterates", but also boasts many young Nigerians with degrees in chemistry, physics and engineering who have turned into bomb-makers.
"These are people who come from respectable families, and most are in the 18 to 40 age group," the security analyst told the BBC.
"They have failed to get jobs, their parents have failed to get their gratuities and pensions after 35 years in the civil service and they struggle to put food on the table. They see no hope under this government and out of desperation they have joined Boko Haram."
Expressing a similar view, Mr Ewi says many Boko Haram recruits - including suicide bombers - are not only motivated by religious ideology, but also money.
He claims that Boko Haram paid Nigeria's first suicide bomber - who attacked the police headquarters in the capital Abuja in 2011 - four million naira ($24,870, £14,750), to carry out the operation.
"He was a poor man. He did it for his four children so that they have a better life," the ISS researcher told the BBC.
Boko Haram boasted after this first suicide bomb that it had about 300 other people trained and willing to carry out such attacks, he said.
"Suicide bombings are uncommon in sub-Saharan Africa, even among Muslims. And when you have female suicide bombers, the security challenge becomes bigger - it means you need female officers at every checkpoint to search women," he adds.
The editor of Nigeria's respected Daily Trust newspaper, Mannir Dan Ali, says it is unclear who the Kano female suicide bombers were.
He says one theory is that they were "abandoned children who beg on the streets" and Boko Haram recruited them after they were chased out of the city by authorities trying to improve Kano's image.
But Mr Bawa says the female suicide bombers are more likely to be the offspring of Boko Haram members.
"Their minds have been indoctrinated, just like their parents minds," he says, referring to the fact that Boko Haram believes it is waging a holy war against a government of infidels and that its fighters will go to heaven.
"Boko Haram women have graduated from being helpers who cook and clean to being bombers," he said.
BBC Nigeria analyst Naziru Mikailu says he is not surprised that Kano has been their main target, as Boko Haram leader Abubakar Shekau and some of his top commanders were based in the city until a security force operation last year forced them to flee to their current hide-out, the vast Sambisa forest along the border with Cameroon.
Their relatives stayed behind in the densely populated city and some of them are likely to be the suicide bombers who struck last week, though Boko Haram has not claimed responsibility for the attacks, he says.
Last month, Nigerian military spokesperson Onyema Nwachukwu said Boko Haram had a "female wing" which served two other purposes - to spy for the group and to recruit potential wives for the men on the front line.
The military had broken one of its cells, arresting three suspects - including Hafsat Bako, the widow of Boko Haram fighter Usman Bako, who was killed by the security forces, Col Nwachukwu said.
Mr Ewi says he would not rule out the possibility that Boko Haram is luring women and girls - many of them poor and desperately seeking financial security - into its ranks.
"They have said they want girls to marry, to do housework, to procreate. So they are striking at girls; they understand the importance of this and the impact it will have on society."
Founded in 2002
Initially focused on opposing Western education - Boko Haram means "Western education is forbidden" in the Hausa language
Launched military operations in 2009 to create an Islamic state
Thousands killed, mostly in north-eastern Nigeria - but also attacks on police and UN headquarters in capital, Abuja
Some three million people affected
Declared terrorist group by US in 2013
Related Internet Links
The BBC is not responsible for the content of external sites.