Italian nuns killed in Burundi convent attack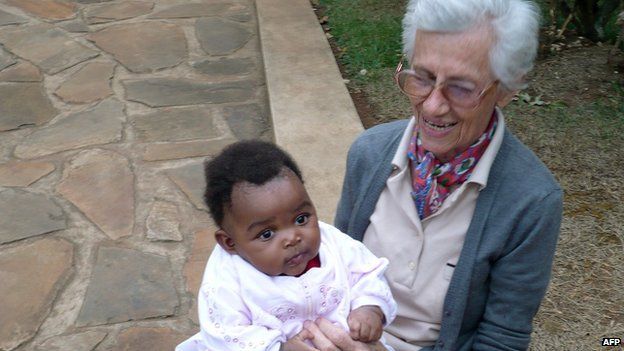 Three elderly Italian nuns have been killed at their convent in Bujumbura, the capital of Burundi.
The motive for the killings is not yet known. Police in the city say they have detained two suspects, according to Reuters news agency.
The nuns were named as Lucia Pulici, aged 75, Olga Raschietti, aged 82, and Bernadetta Boggian, aged 79.
Their bodies were discovered at separate times, with earlier reports stating that two nuns had died.
On its website, the Catholic diocese of Parma, Italy, said the deaths of Lucia Pulici and Olga Raschietti appeared to have been "the tragic outcome of an armed robbery by a mentally unbalanced person".
Both nuns were said to be members of the Xaverian Catholic order.
In 2011, a Croatian nun and an Italian aid worker were killed in a botched robbery in northern Burundi.
Burundi is one of the world's poorest nations, with an economy that depends heavily on tea and coffee exports.
It has been struggling to overcome the legacy of a 12-year civil war between rival ethnic groups.