Ebola outbreak: What are your experiences?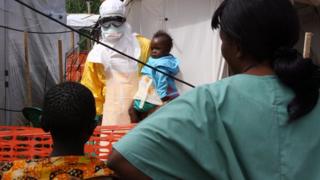 The BBC wants to hear about your experiences of the Ebola virus, which has spread rapidly in recent months, particularly in parts of West Africa.
According to the latest UN figures, close to 3,500 people have died of Ebola in Guinea, Liberia, and Sierra Leone - and in total there have been 7,470 cases.
Do you have a family member who has Ebola or has recovered from the virus? How is your family coping with the disease? Are you a healthcare worker in the affected region?
We would also like to hear from people who can record their experiences on video and/or audio and provide regular updates - without endangering themselves.
---
Are you in West Africa and have you been affected by Ebola? Email haveyoursay@bbc.co.uk and leave your telephone number if you are happy to talk to a BBC journalist.
Send your pictures and videos to yourpics or text them to +44 7624 800 100 (International). If you have a large file you can upload here.