South African rapper Jub Jub's murder verdict quashed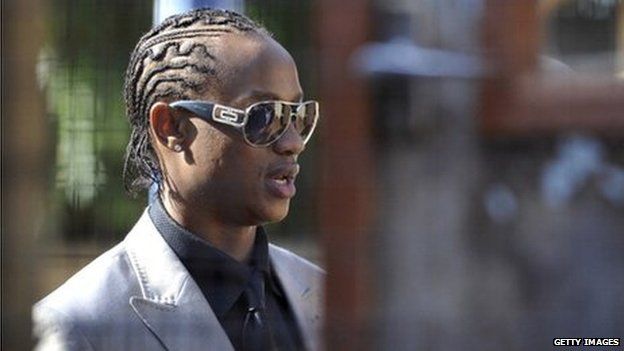 South Africa's high court has overturned the murder and attempted murder convictions of famous rapper Molemo "Jub Jub" Maarohanye.
The court convicted him of the lesser crime of culpable homicide, or manslaughter.
It reduced his 20-year prison sentence to 10.
In 2012, a lower court convicted Maarohanye of murder and attempted murder after he killed four pupils and wounded two others while drag-racing.
Maarohanye's lawyer Willie Vermeulen argued during the appeal that the musician had been on drugs on the day of the race, and did not have any intention to kill the children.
The murder and attempted murder convictions of Maarohanye's co-accused, Themba Tshabalala, were also overturned.
Maarohanye was one of South Africa's best-known rappers, but fell from grace after smashing his car into the pupils in Johannesburg's Soweto township in 2010.
Related Internet Links
The BBC is not responsible for the content of external sites.