German hostage freed in Nigeria after colleague killed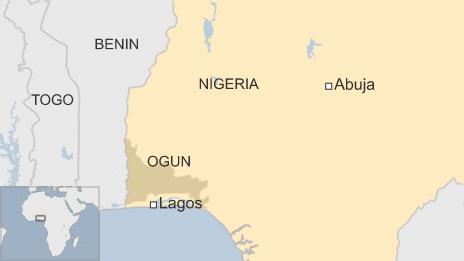 Nigerian gunmen have freed a German citizen who was kidnapped a week ago, his employers said in a statement.
The construction company Julius Berger confirmed one of their workers had been freed after being kidnapped in the southern state of Ogun with another German citizen who was killed.
The two men were in a car on the way to work on 24 October when they were ambushed in a raid on their vehicles.
Foreigners are frequently kidnapped in Nigeria, often for ransom money.
At the time the two Germans were travelling without their security escorts, Reuters news agency reports.
The company did not give additional details or say whether a ransom had been paid.
Kidnapping frequently occurs in the south, where oil companies operate and wealthier Nigerians live.
Julius Berger is a Nigerian company and has been operating in Nigeria since 1965, based in Abuja.