Ivory Coast protest over plastic bag ban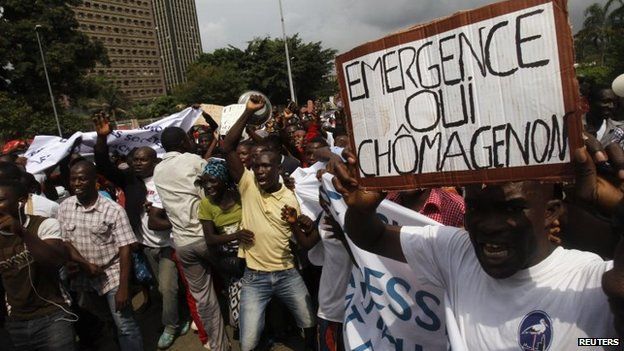 Police in Ivory Coast have fired tear gas and used batons to disperse crowds protesting about a ban on plastic bags used to carry water.
One person was injured and several people were detained by police.
The protesters had gathered outside the prime minister's office in the country's biggest city, Abidjan.
Small bags are used widely in Africa to package water but Ivory Coast banned them last month in an attempt to reduce pollution.
Tuesday's demonstration was called by the water sellers' union, which said the ban would put thousands of water sellers out of work.
The union's leader, Gervais Ekoun, said the government should look for an alternative solution. "We don't want to die of hunger," he said.
Some of those taking part in the protest had unfurled banners, one of which said: "A ban on plastic bags, death to 200,000 families."
Traders sell small plastic bags of water throughout Ivory Coast. Once the water has been drunk, the bags are discarded.
The government introduced the ban in an attempt to eliminate the rubbish problem and promote a greener economy.