Kenya investigates Al-Jazeera over 'death squad' report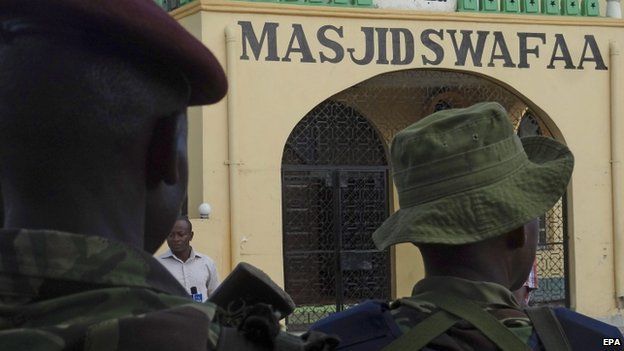 Kenya has ordered Al-Jazeera be investigated and face possible charges over a report alleging the country's police run death squads.
The report heard from men claiming to be anti-terror officers, who said they killed suspects on government orders.
The Kenyan government denied the allegations, calling the report "scandalous and unethical".
Rights groups have in the past accused Kenya of carrying out extrajudicial killings.
The Kenyan interior ministry accused the Al-Jazeera network of trying to "derail" Kenyan efforts to fight militancy.
"The documentary was deliberately planned and aired at a time when Kenya is seeking support to strengthen its war against terror," the ministry tweeted.
The most high-profile killings were aimed at Muslim radicals, including those with links to the al-Shabab militant group, according to the report.
It also alleged that Western intelligence agencies provided some of the information needed to carry out the assassinations.
The Kenyan authorities have been under pressure since last year's deadly Westgate shopping mall attack.
President Uhuru Kenyatta replaced his interior minister and police chief earlier in December after al-Shabab massacred 36 quarry workers.
Related Internet Links
The BBC is not responsible for the content of external sites.