Air Tanzania pilots leave passengers to Comoros stranded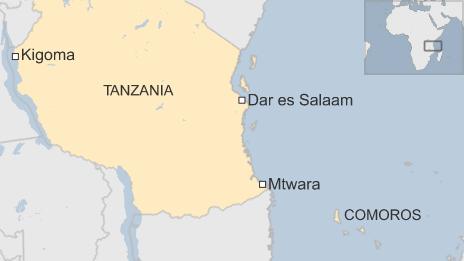 More than 100 passengers are stranded after pilots at Tanzania's main airport failed to report to work following their Christmas break, officials said.
They were due to have flown on 27 December from Dar es Salaam to Comoros and other destinations.
Angry passengers accused the carrier, state-owned Air Tanzania, of treating them badly.
An Air Tanzania spokeswoman said it did not know why the pilots had failed to turn up for work.
The pilots were off on Christmas Day and the next day and were expected back at work on Saturday.
"We feel that there could be a problem because this is not a normal occurrence," said the spokeswoman, Lily Fungamtama.
"We apologise to all our passengers for the inconvenience and we have done all we can to book alternative flights so they can go back to their travel schedules," she added.
One passenger told the BBC she is no longer sure she can trust what the airline says, as it had repeatedly broken its promise about when the flight would leave.
Passengers flying to the Tanzanian towns of Kigoma in the north-west and Mtwara in the south had been stranded, along with those heading for Comoros, reports the BBC's Tulanana Bohela from Dar es Salaam.
The passengers, who include women and children, are being accommodated in small hotels in and around the city, she says.
Related Internet Links
The BBC is not responsible for the content of external sites.