Kenyan jailed for insulting President Uhuru Kenyatta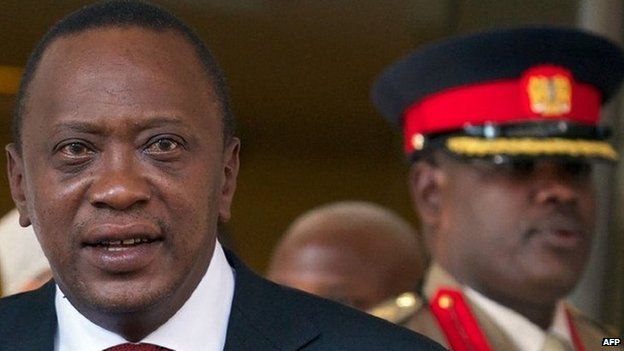 A Kenyan student has been sentenced to a year in jail for insulting President Uhuru Kenyatta on social media.
Alan Wadi Okengo, 25, alias lieutenant Wadi, must also pay a fine of $2,200 (£1,400), or serve a second year.
He was also convicted of hate speech, after saying members of the president's Kikuyu ethnic group should be confined to certain parts of the country.
A prominent blogger was recently charged after calling Mr Kenyatta an "adolescent president".
Kenya has a vibrant social media scene and the BBC's Emmanuel Igunza says the cases have led to fierce debate about what is acceptable online.
Our reporter notes that many people think Okenga overstepped the mark, as they felt his comments were personal abuse that was not fit to be published.
Okenga pleaded guilty to both hate speech and insulting the head of state.
The Daily Nation website reports that he was arrested while trying to flee the country.
Related Internet Links
The BBC is not responsible for the content of external sites.