Tanzania offers reward for missing 4-year-old albino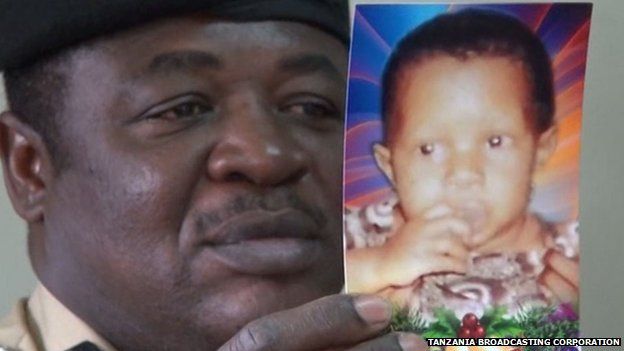 Tanzanian police have offered a reward for information leading to the recovery of a missing albino girl feared to have been kidnapped for her body parts.
Pendo Emmanuelle Nundi, 4, was abducted last month. The girl's father is one of 15 people to be arrested over her disappearance.
The body parts of albino people, who lack pigment in their skin, are sought after by witchdoctors.
Tanzania banned witchdoctors last month to try to stop attacks on albinos.
The police there are offering three million Tanzanian shillings ($1,700; £1,100) to help find the missing girl "dead or alive".
Two of the girl's uncles have also been arrested as part of investigations.
More than 33,000 people in Tanzania are believed to have albinism.
At least 70 albinos have been killed since 2000 but only a handful of people have been convicted of murder.
In August, the United Nations warned that attacks on albinos were on the rise ahead of this year's elections in Tanzania, with politicians turning to witchdoctors to improve their luck.