Ivorian police unit to investigate suspected ritual killings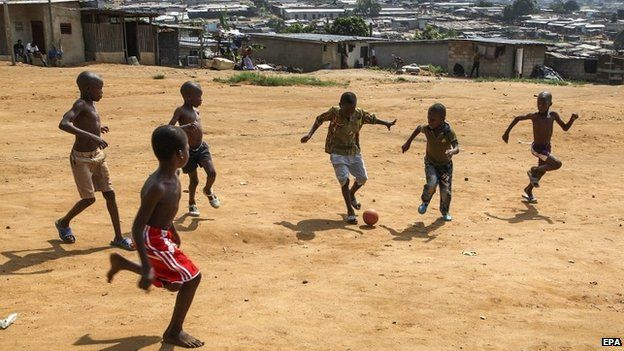 Police in Ivory Coast have set up a special unit to investigate a series of suspected ritual killings of children.
More than 20 children have been kidnapped and killed across the country in recent weeks and most of the bodies have shown signs of mutilation.
Police said 1,500 officers and soldiers would be patrolling "known danger spots" in the main city, Abidjan, including areas around schools.
Unicef has criticised what it says is a culture of impunity in Ivory Coast.
The UN children's agency says there has been a repeated failure to investigate crimes against children and it has called on the government to address "a general sense of scare in the population" about the attacks.
Police say they are involving the UN agency in their investigation. They have also set up a hotline for the public to call if they have any relevant information.
The mother of one of the victims, who was found with no head and with several other body parts missing, told the BBC: "I think it could be a ritual crime. I'm asking the authorities to do something about what is happening.
"I lost my child but I do not want to just cross my arms because this can happen to other people."
Local media reports have suggested the perpetrators may believe they gain power from ritual killings.
"These are mystical and occult practices," Didier Kobenan, an electrician in Abidjan, told the Reuters news agency.
"This is about black magic and they need these human sacrifices to get money and power."
The BBC's Tamasin Ford in Abidjan says there was a similar spate of suspected ritual killings in Ivory Coast in the run-up to elections in 2006 and 2010.
The next presidential election is due to take place late this year although the Ivorian authorities have rejected suggestions of a link with the latest killings.
Interior Minister Hamed Bakayoko said: "There is still no proof that any of these crimes are linked.
"We have these ritual crimes and we know very well the type of criminal who commits them in other countries. They do it to get power and money."
One father in Abidjan told the BBC: "I am really afraid because this could happen to us too. I have taken measures, I have talked to the maids and to those working in my house. I told them not to let my son alone."
Graca Simon, who manages a school in the city, said: "We have been more vigilant. We have taken the names of all accompanying children. And security has been reinforced at the entrance."
Related Internet Links
The BBC is not responsible for the content of external sites.