Boko Haram 'kill 70' in Cameroon border town of Fotokol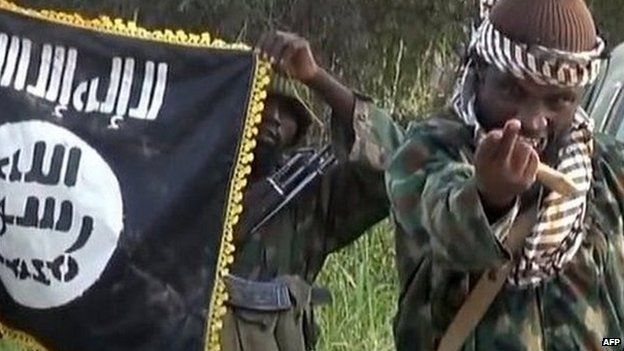 Boko Haram militants have reportedly killed at least 70 people in an attack on the Cameroonian town of Fotokol, on the border with Nigeria.
The Islamist militants attacked civilians in their homes and in the town's mosque, local officials said, setting many buildings on fire.
The attack comes a day after a regional force said it had driven the militants from a Nigerian town near Fotokol.
The Boko Haram insurgency has left thousands dead over the last six years.
More than a million people have also been displaced by the militants, who now control a large stretch of land in north-eastern Nigeria.
Residents of Fotokol interviewed by the AFP news agency said the militants had killed many people by slitting their throats.
"Boko Haram inflicted so much damage here this morning," Umar Babakalli, a resident of Fotokol, told the agency by telephone. "They have killed dozens of people."
The town's main mosque is said to have been torched.
The militants were eventually driven back by Cameroonian troops, backed by Chadian forces who had been deployed as part of a regional force in the nearby Nigerian town of Gamboru.
On Tuesday, the Chadian army said it had killed more than 200 militants in the battle to recapture Gamboru. However, it added that some of the militants had escaped its offensive.
Chadian troops have entered Nigeria and Cameroon to join the fight against Boko Haram, following widespread criticism of the Nigerian army's failure to curb the insurgency.