South Africa caught in US-Iran spy games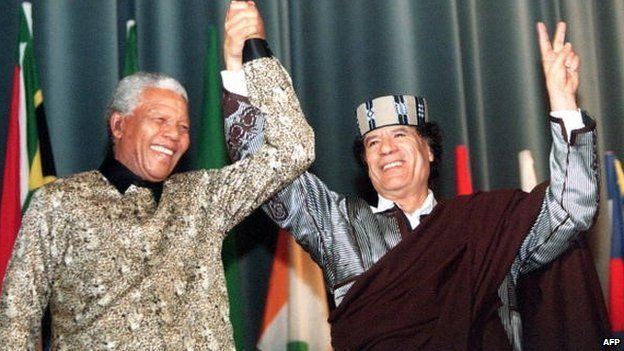 Leaked intelligence documents show that South Africa has found itself caught up in foreign spy games, coming under intense pressure from the US to act against Iran, amid Western fears that Iran wants to get hold of African uranium for its disputed nuclear programme.
The South African cables, published by Al-Jazeera and London's Guardian newspaper, suggest that intelligence officials had yielded to some of the pressure by going to extraordinary lengths to spy on Iranians, including its diplomats in Pretoria.
The dossier includes details of alleged spies posing as journalists and shops selling Persian carpets being fronts for Iranian intelligence agents.
The leak - the biggest in South Africa's history - is a massive security breach, embarrassing the African National Congress (ANC) government.
On Wednesday, State Security Minister David Mahlobo ordered an investigation, saying it undermined national security.
The leak shows that South Africa's institutions, formed after white-minority rule ended in 1994, are not yet equipped to deal with international crises, infiltration or hacking by rival spy agencies or other groups.
And why would South Africa, far removed from global stand-offs such US v Iran, find itself at the centre of the spy games?
The answer lies somewhere between South Africa's role as a regional powerhouse, its view of itself a global player and pressure from the US.
Although keen to maintain close relations with the US, South Africa does not see Iran as a threat.
It declines to hold the view that "My friend's enemy is my enemy" and enjoys strong ties with Iran, signing a bilateral agreement to boost trade in 2013.
But, as The Guardian noted, South Africa is unlikely to ignore pressure from the CIA, the world's most powerful intelligence agency, the UK's MI6 or Israel's Mossad - all of whom spend considerable resources, the newspaper points out, focusing on Iran's search for alternative sources of uranium in Africa because its own stocks are of poor quality or almost depleted.
The constant US requests for South African state security agencies to spy on Iran have been overwhelming to say the least.
The Guardian report states: "The South African Iran dossier, marked secret, is 128 pages long and provides biographical details about every suspected Iranian agent in South Africa. It lists their age, marital status, address, car registration, mobile phones, visits in the country and overseas, people they meet, their career before arriving in South Africa and their personal habits."
National Intelligence Agency (NIA) spokesman Brian Dube told me that South Africa is a "member of the international community and cannot avoid getting involved in global matters".
"We can't downplay our involvement in world affairs. For example, we are championing how the UN needs to be transformed. We are an active participant," he said.
One intelligence source told me that South Africa's foreign policy, since the presidency of anti-apartheid icon Nelson Mandela, has been based on the African concept of Ubuntu, or the spirit of humanity.
To this end, Mr Mandela ignored Western pressure in the 1990s to cut ties with then-Libyan leader Col Muammar Gaddafi and eventually brokered a deal between Libya and the UK over the Lockerbie bombing, in what was a major foreign policy success for South Africa.
South Africa also helped bring warring parties from Northern Ireland to the negotiating table, and has been deeply involved in efforts to bring about reconciliation in Sri Lanka following the defeat of the Tamil Tiger rebel group in 2009.
On the Palestinian-Israeli conflict, ANC leaders have organised various "bosberaads", an Afrikaans word for meetings in the bush, between the two sides, hoping they will find each other just as black and white South Africans found each other to end centuries of minority rule.
To understand South Africa's foreign policy, one has to look at the ANC's history as a liberation movement.
It often punched above its weight, and globalised the anti-apartheid struggle by painstakingly building alliances in the West, what was then the Soviet bloc and the Middle East.
This scandal is a double-edged sword for the South Africans.
While the revelations have certainly caused deep embarrassment to the country's spies, they also demonstrate that South Africa is taking its rightful place among the family of nations - not just when there are peace agreements to be signed but when there is dirty work to be done too.
Related Internet Links
The BBC is not responsible for the content of external sites.