Ugandan gay people 'abused by police'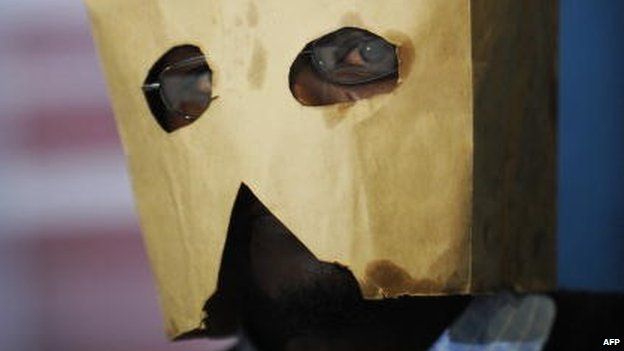 Ugandan police harass and physically abuse gay people in custody, a report by a human rights group has said.
Chapter Four Uganda documented several cases of men suspected of being homosexual having intrusive physical examinations.
Homosexual acts are illegal in Uganda and there are plans to introduce new harsher legislation.
Uganda's internal affairs minister said the allegations were not true but his office would look at the findings.
Aronda Nyakairima told the BBC that the Ugandan government did not discriminate against anyone.
The 27-page report entitled Where Do We Go for Justice? said officers routinely refused to look into cases reported by gay men and lesbians.
It found several instances when the police instead turned against them because of their sexuality, charging them with crimes such as indecent exposure, sodomy and having sex against the order of nature.
They were harassed into signing false and self-incriminating statements and some of the 21 people interviewed by researchers also talked of being beaten by the police or prison wardens.
Some said they were forced to have their rectums and genitals examined.
People in detention on homosexuality-related charges were also sometimes paraded in front of the media and arbitrarily denied bail, the report said.
Uganda is a deeply conservative society where many people oppose gay rights.
The BBC's Catherine Byaruhanga in the capital, Kampala, says Uganda has come under international pressure in the last few years over attempts to further criminalise sexual minorities.
Last August, an Anti-Homosexuality Act signed by the president in February 2014 was annulled by the Constitutional Court as it said that parliament lacked a quorum when it was passed.
That legislation would have allowed for life imprisonment for "aggravated homosexuality", including sex with a minor or while HIV-positive, and for entering into a same-sex marriage.
It had also proposed a prison sentence of up to seven years or a fine or both for the promotion of homosexuality.
A streamlined version of the annulled legislation is in the pipeline, a government minister told the BBC in November.
Related Internet Links
The BBC is not responsible for the content of external sites.