Ghana police academy scam ensnares hundreds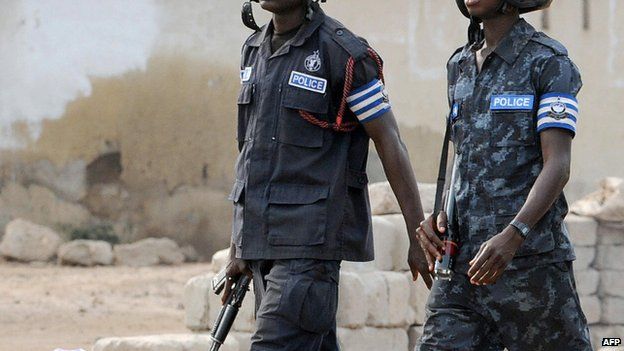 Police in Ghana have made three arrests over a scam that sent some 200 would-be recruits to police training centres over the weekend.
The job-seekers, most of them young men, went to five centres across the country, believing that they had been selected for the force.
They had paid hundreds of dollars after receiving letters - purportedly from the police - promising them a job.
Many arrived with their belongings in bags, expecting a long stay.
The scammers had charged fees ranging from 2,000 cedis (£370; $570) to 3,500 cedis, according to David Ampah-Benin, the public affairs director-general quoted by the Associated Press news agency.
This is not the first such incident, says the BBC's Sammy Darko in Accra.
He says police recruitment scams have become an annual ritual, ensnaring ever-increasing numbers of men.
The victims are usually poor and desperate for work. They view the security services as a passport to a salary, free housing and allowances.
Ghana's interior minister has promised firm action against any police officer found to have been involved in the scam.