South Africa's Eskom suspends bosses over power shortages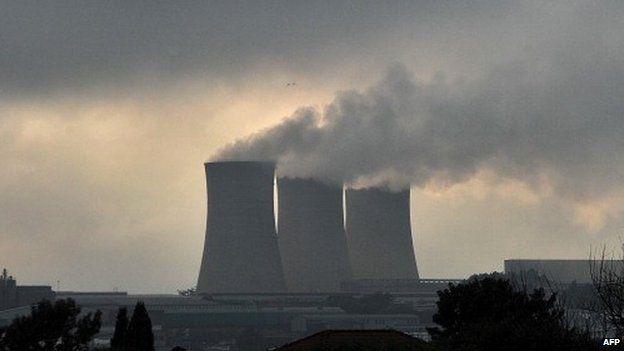 South Africa's power utility Eskom has ordered four of its executives to step aside while it investigates the problems at the firm.
They include Eskom's chief executive officer Tshediso Matona - appointed less than eight months ago.
"This was done in the best interests of our stakeholders," said chairman Zola Tsotsi.
South Africa has faced severe power cuts in recent months, leading to widespread criticism of Eskom.
"The inquiry will look into poor generation capacity, cash-flow issues and other problems," Mr Tsotsi told journalists in Johannesburg.
He said the investigation would last up to three months.
Eskom, which provides almost all of the electricity in Africa's most developed economy, has also come under fire in recent months over a seeming lack of maintenance at the country's power plants.
Economists warn that if the energy problems are not resolved, it could further stunt the country's growth prospects.
Eskom says it needs an estimated $20bn (£13bn) to solve its problems.
The government has offered an initial bailout of $2bn, which will be paid out in tranches.
The rest of the money may have to come from the international markets, but with South Africa's credit ratings down, Eskom may find it hard to raise funds elsewhere, says the BBC's Lerato Mbele in Johannesburg.
In the meantime, ordinary South Africans and business want assurances that whatever changes occur within Eskom, the lights will stay on in the country, our correspondent says.
Related Internet Links
The BBC is not responsible for the content of external sites.