Angola floods kill at least 35 children and 27 adults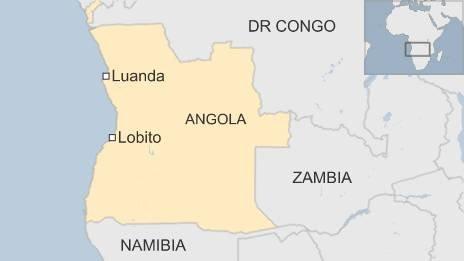 Floods caused by torrential rains have killed 62 people - 35 of them children - in the Angolan city of Lobito, local authorities say.
The Angop state news agency says the flood water has reached 3m (9.8ft) in some areas of the city since Wednesday.
Scores of homes have been destroyed and rescue teams are still searching for missing people.
President Jose Eduardo Santos has ordered local authorities to provide assistance to the victims.
Large parts of Angola have been hit by heavy rains since January.
In the capital Luanda, at least one person died this week and hundreds of people were left homeless after 137 houses were destroyed by the rains, state media report.