Tweets from Tunis: #BardoAttack aftermath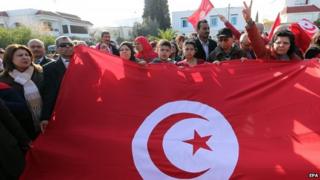 The city of Tunis has been in mourning on the day after a deadly gun attack on tourists visiting a famous museum left 23 people dead.
BBC journalist Aidan Lewis is now tweeting from the Tunisian capital, where he encountered a city trying to retain a sense of normality, even as it made a defiant stand against violence.
Follow Aidan on Twitter for more tweets from Tunis.
Watch Aidan's video from outside the Bardo Museum here.