Durban car goes through roof of South African home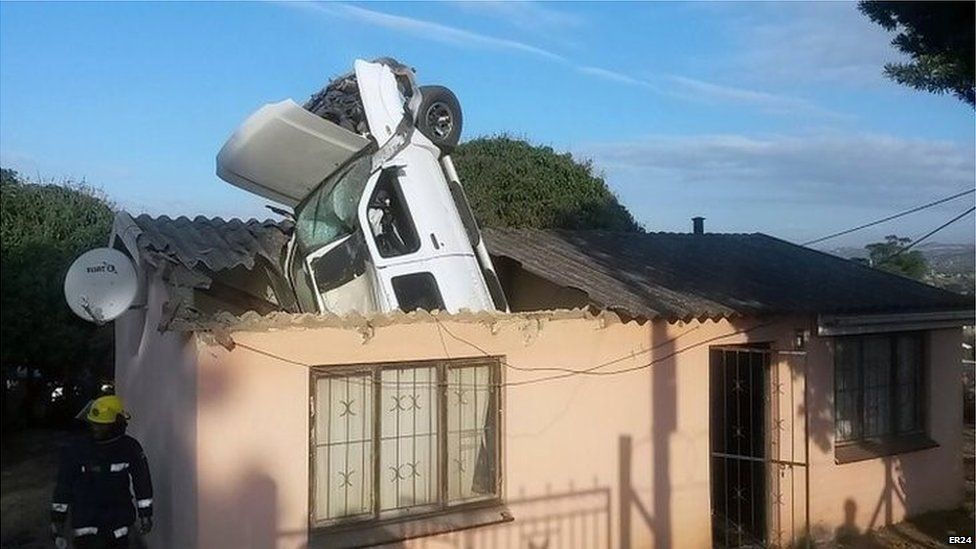 A car has flown off a road and smashed through the roof of a house in South Africa's coastal city Durban, emergency services firm ER24 says.
The driver said he drove over a ramp, and this led him to crash into the house in Kwamakhutha township, it said.
He escaped injury, while a person sleeping in a room next to the one where the car landed was also unhurt, ER24 added.
"It's really kind of miraculous," ER24 spokesman Pieter Rossouw told the BBC.
South Africa has a high fatality rate from road accidents caused mainly by bad driving and alcohol abuse.
Related Internet Links
The BBC is not responsible for the content of external sites.