Cameroon begins 'repatriating 12,000 Nigerians'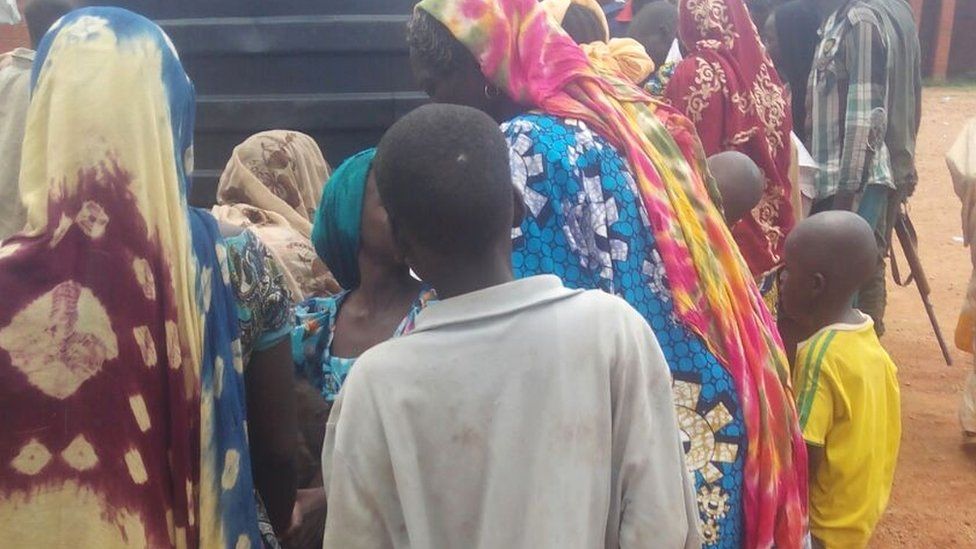 About 12,000 Nigerians are being repatriated from neighbouring Cameroon, Nigeria's National Emergency Management Agency (Nema) has said.
Some of those returning via the Sahuda border post have told the BBC they are being sent home against their will.
Nema says most of them had sought refuge in Cameroon following attacks by Boko Haram Islamist militants.
There have been a spate of recent attacks in northern Cameroon blamed on Boko Haram.
The authorities in Cameroon believe the militants are entering the country disguised as refugees.
Some of the Nigerians being returned are believed to be those who were rounded up for not having the correct documents.
So far 1,121 people have come through the Sahuda border post in Adamawa state and the others are waiting to go through immigration and security screening, Nema said.
Boko Haram has vowed to attack Cameroon because the country is supporting the Nigerian military's mission to defeat them - and is part of a newly boosted multi-national force to battle the militants.
Female suicide bombers have been behind several blasts in northern Cameroon in July and the regional governor since banned the Islamic veil as part of counter-terror measures.
This week, two suspected female bombers were arrested with explosive devices in their luggage at Minawao refugee camp in Cameroon's Far North region, which hosts Nigerians who have fled the six-year insurgency.
Last month the UN refugee agency said on average about 100 people were registering every day at the camp, which had opened in July 2013.
The camp's population had risen from about 30,000 in late 2014 to approximately 44,000 by the end of July, it said.
Related Internet Links
The BBC is not responsible for the content of external sites.