South Africa appeal after 'genitals found in Danish man's freezer'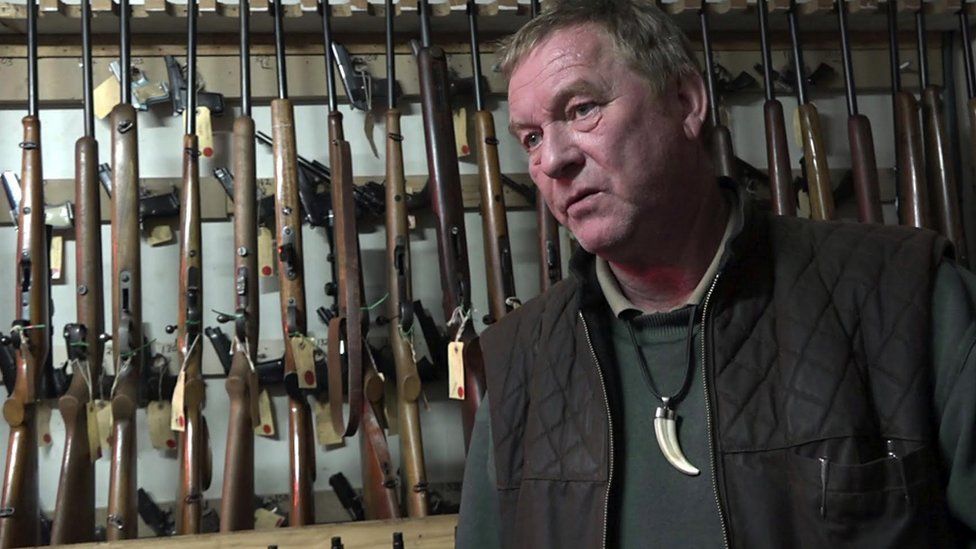 South Africa's police are appealing for information after arresting a Danish man alleged to have had suspected genitals from 21 women in his freezer.
Peter Frederiksen, who owns two gun shops in Bloemfontein, is facing charges including sexual assault, intimidation and domestic violence.
The 58-year-old allegedly sedated his victims before operating on them, the police said.
Mr Frederiksen was not asked to plead at his first court hearing on Monday.
Brigadier Hangwani Mulaudzi, from South Africa's special Hawks police investigation unit, told the BBC the suspect would remain in custody until he was able to apply for bail next Monday.
Police believe most of his alleged victims may have come from neighbouring Lesotho.
The BBC's Milton Nkosi in Johannesburg says Mr Frederiksen was arrested last week following a tip-off.
The suspected genital parts were found in his freezer, all neatly labelled in plastic bags with a date, the name of a woman and where she was from, he says.
Anaesthetic drugs and a surgical doctor's operating equipment were also found at his house, police say.
Brigadier Mulaudzi said police wanted alleged victims to come forward to help with investigations.
Officers want to establish how the women were lured to South Africa, as well as the man's motives, he said.
According to the police statement, Mr Frederiksen is wanted by police in Denmark for alleged illegal dealing in firearms.
Related Internet Links
The BBC is not responsible for the content of external sites.