Senegal's President Sall condemns 'excessive form of Islam'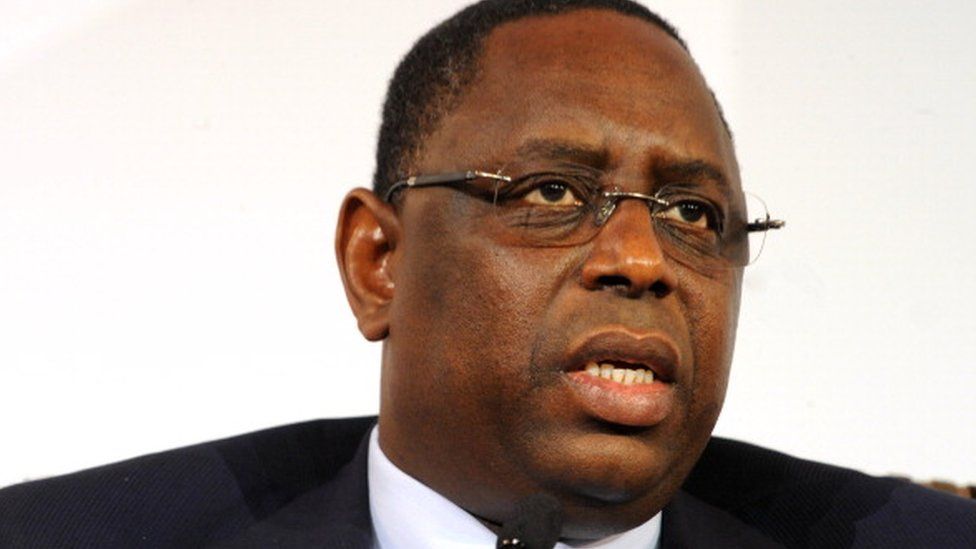 Senegal's President Macky Sall has called for a fight against the "excessive form" of Islam which has led to the growth of jihadi groups.
Muslim clerics needed to be trained to promote "tolerant Islam", he added.
Mr Sall, a Muslim, also called for greater intelligence-sharing between governments.
Last week, Senegalese officials said two imams had been charged with money-laundering, and suspected links with militant Islamists.
It is the first such case in Senegal, a mainly Muslim country known for its tolerant version of Islam.
Other West African states - including Nigeria and Mali - are battling militants linked to al-Qaeda or the Islamic State (IS) group.
Speaking at a peace and security conference in the capital, Dakar, on Monday, Mr Sall said people should have the "courage to fight this excessive form" of Islam.
Militants should not be allowed to "impose another form of religion" which did not "correspond to our traditions or our conceptions of Islam", he added.
"We must develop a philosophical and theological discourse, training imams with a sense of a tolerant Islam," Mr Sall said.