Guinea's last Ebola patient recovers in Conakry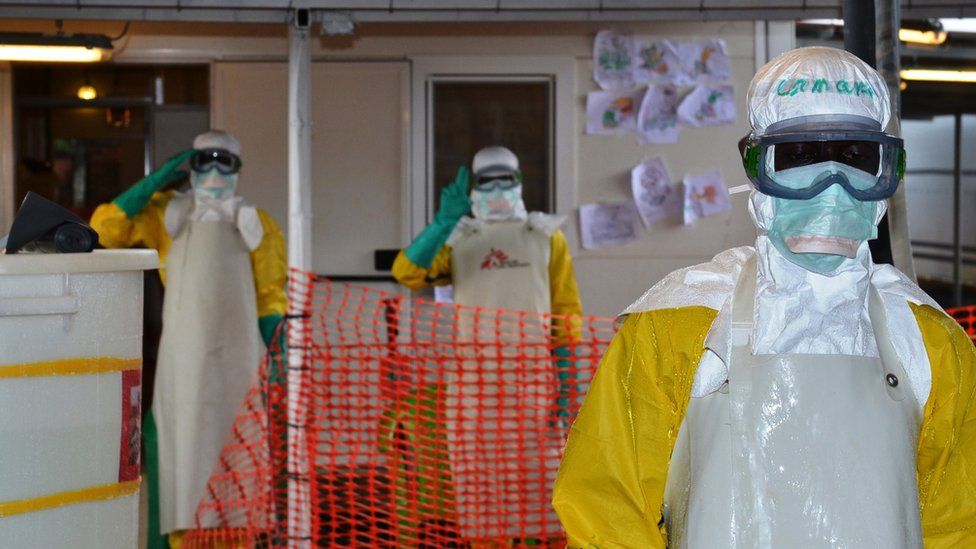 The last known Ebola patient in Guinea, a 21-day-old baby girl, has recovered at a treatment centre in the capital, Conakry, health officials say.
A spokesman for Guinea's Ebola co-ordination unit said two tests on the baby had been negative.
Guinea will be declared officially free of Ebola if no new cases are reported in the next six weeks.
The epidemic, which began in Guinea, has killed more than 11,000 people in West Africa.
Neighbouring Sierra Leone and Liberia have already been declared Ebola-free.
The baby has twice tested negative, but will remain under special observation at a centre run by Medecins sans Frontieres (MSF) as she was born the day her infected mother died.
The BBC's West Africa reporter Thomas Fessy says MSF is anxious to monitor her as if she does survive, she will be the first baby born to a mother who has died of Ebola to live beyond several days.
Liberia was declared free of the disease in September.
The Ebola outbreak in West Africa was first reported in March 2014.
Correction 17 November 2015: This story has been amended to make it clear that the baby remains in a treatment centre and has not yet been released. The baby is a girl, not a boy, as originally reported.