Nigeria election candidate Audu dies during vote count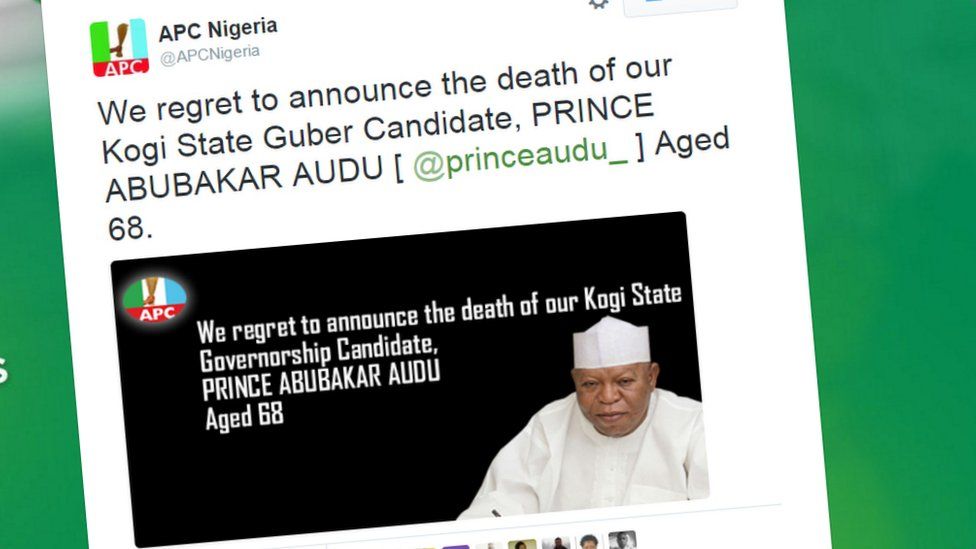 A governorship candidate for Kogi state in central Nigeria has died while the votes were being counted.
It is not clear what caused the death of Abubakar Audu, who is from President Muhammadu Buhari's APC party.
The BBC's Chris Ewokor says the 68-year-old was believed to have received the most votes at the time of his death.
The result for the weekend's election has not been declared following reports of irregularities.
Mr Audu has been buried on Monday according to Islamic rites in his hometown Ogbonicha.
Our correspondent says that Mr Audu had been accused of stealing funds when he had previously served as Kogi state governor, something which he denied.