Kenya refuses to register atheist group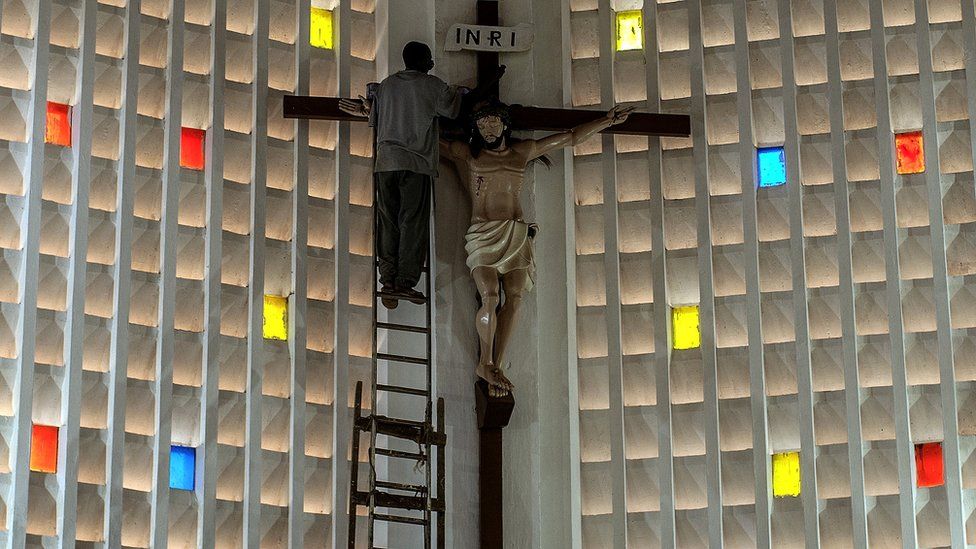 A group of Kenyan atheists say they have suffered "blatant discrimination" after the authorities refused to register their society.
They were told the application was turned down because of concerns that registration could affect the "peace... [and] good order" in the country.
The 60-member Atheists In Kenya applied for official recognition last year.
More than 97% of Kenyans indentify themselves with a religion, according to Pew Research.
He also complained that there are "church leaders who have defiled minors" who have been allowed to register.
AIK does have the right to appeal against the decision but Mr Mumia told the BBC that he will be taking the issue to court because he argues the constitutional right to freedom of association had been violated.
AIK believes that official recognition would allow it to participate more fully in public affairs, as well as allow it to do things like open a bank account.
Mr Mumia said that as an atheist in a religious society, he has personally suffered discrimination.
Last year, AIK failed in its court attempt to overturn the government's decision to have a public holiday coinciding with Pope Francis' visit.