Niger election: Hama Amadou quits run-off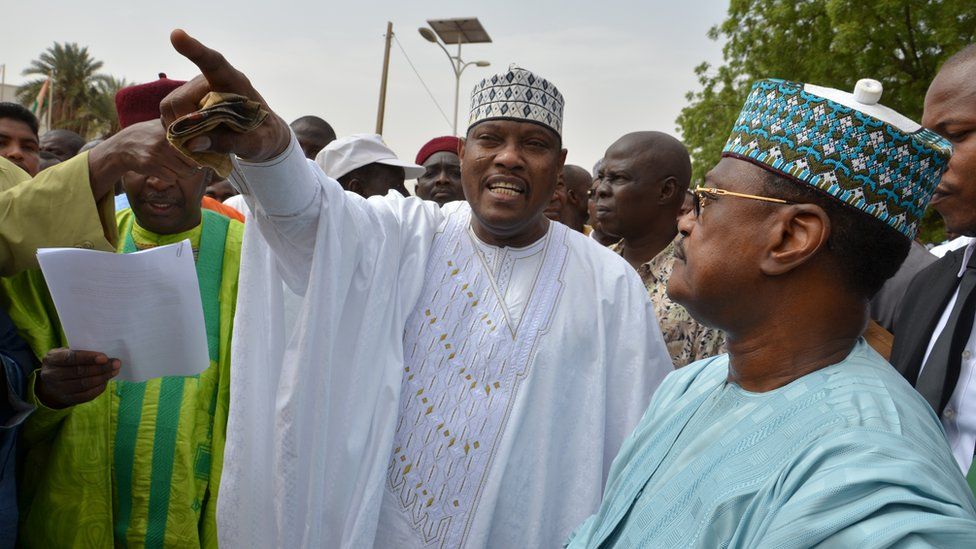 Niger's jailed opposition leader Hama Amadou has withdrawn from this month's presidential run-off.
Mr Amadou campaigned from prison where he is being held on baby trafficking charges, which he denies, arguing they are politically motivated.
The Copa opposition coalition accused the government of fraud and "unfair treatment between the two candidates."
The government rejects the accusations and says the run-off will proceed as planned on 20 March.
The court ruling on whether Mr Amadou's trial is to go ahead on 23 March has yet to be decided.
President Mahamadou Issoufou gained 48% of the first round vote in February, with Mr Amadou, jailed since November, taking 17%.
Copa's Seini Oumarou is pushing for all their coalition representatives to pull out from the national electoral commission.