Niger's Hama Amadou flown to France for medical treatment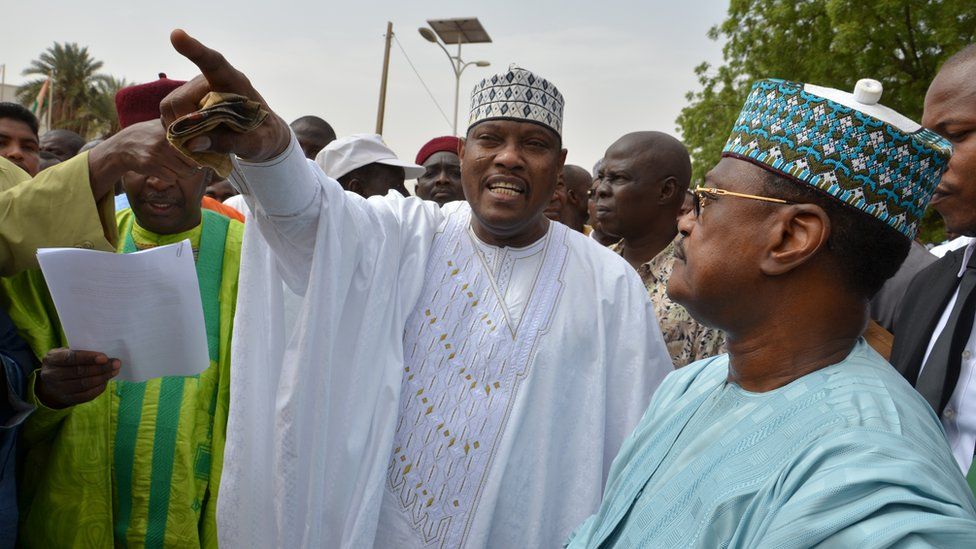 Niger's jailed opposition leader Hama Amadou has been flown to France to receive specialist medical treatment.
He is due to take part in Sunday's presidential run-off, although his party says he will boycott the vote.
He says being in prison has prevented him from campaigning.
His doctor was arrested on Tuesday on charges of spreading false news, having told media that Mr Amadou had been hospitalised after losing consciousness twice.
It is not clear what he is suffering from.
The government says general fatigue, while his doctor said he was bound by patient confidentiality
President Mahamadou Issoufou gained 48% of the first round vote in February, with Mr Amadou taking 17%.
Mr Amadou campaigned from a prison 180km (110 miles) north of the capital Niamey, where he has been held since November on baby trafficking charges.
He denies the allegations and describes them as politically motivated.