Congo-Brazzaville: Attacks blamed on Ninja militia group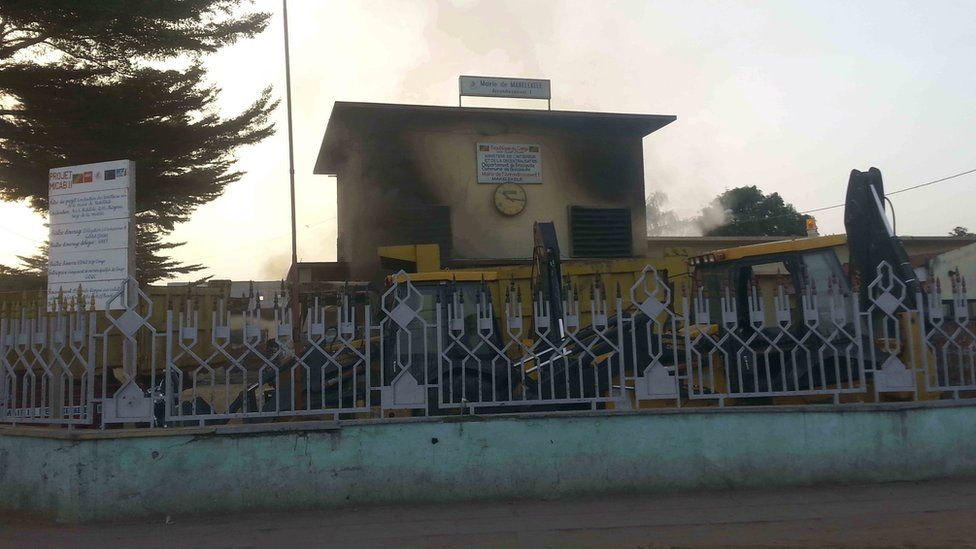 The Congolese government has blamed attacks on government buildings in the capital, Brazzaville, on the Ninja militia group.
Security forces were deployed on Monday morning and heavy gunfire was heard in the streets
The Ninjas were a major anti-government force in the 1997-99 civil war.
The violence comes weeks after Denis Sassou Nguesso won a third presidential term in a poll that the opposition said was marred by "massive fraud".
At least one police station and a government building were attacked in the Makelekele district.
The Ninjas were loyal to former Prime Minister Bernard Kolelas, the father of Guy-Brice Parfait Kolelas, who stood in the presidential election in March and got 15% of the vote.
Mr Sassou Nguesso, in power for more than 30 years, won the election with 60% of the vote.
Reuters news agency reports that on Monday morning young opposition supporters were chanting "Sassou, leave!" in Makelekele , which is in the south of the capital city.