Cape Verde 'shooter' found after manhunt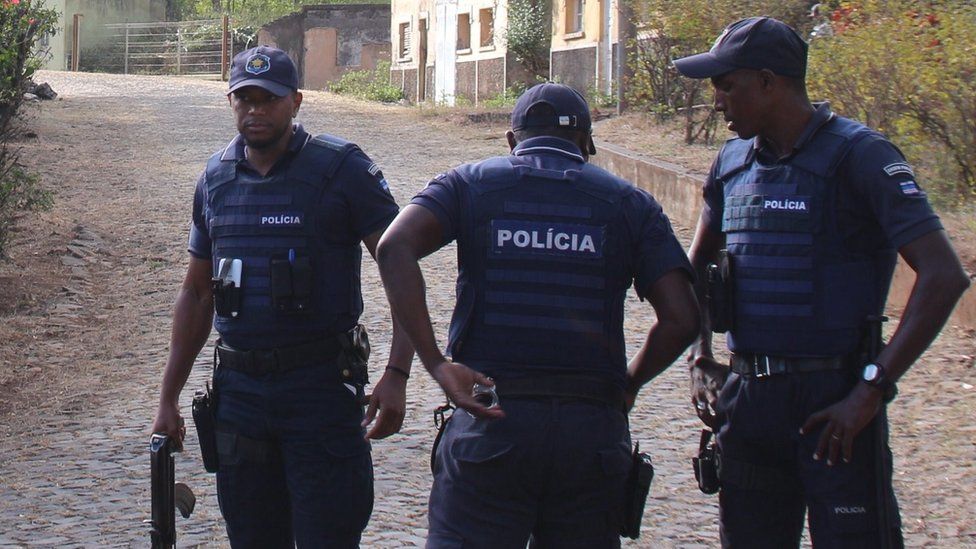 A soldier suspected of killing 11 people at a military barracks in Cape Verde has been arrested after a 24-hour manhunt, the authorities say.
The government of the islands off the north-west of Africa believes "personal motives" led to the shootings.
The deaths were not an attempted coup or connected to the drugs trade, it said.
The victims included eight soldiers and three civilians, two of whom were Spanish nationals.
The Spaniards were working on repairs at a hilltop communications hub protected by soldiers at the barracks in Monte Tchota, a forested area on Santiago island about 27km (17 miles) north of the capital, Praia.
A police officer found the bodies at about midday local time (13:00 GMT) on Tuesday and an abandoned car containing eight Kalashnikovs and ammunition was discovered later.
Cape Verde's President Jorge Carlos Fonseca has cancelled an official trip to one of the country's 10 islands because of the incident, while two days of national mourning are observed, the Associated Press news agency reports.
The state broadcaster, Radiotelevisao Caboverdiana, said a 23-year-old suspect had been captured in the Fazenda neighborhood of Praia.
He was armed, but had no time to react when the security forces arrived to seize him, Cape Verde's A Semana newspaper reports.
The former Portuguese colony, an archipelago about 600km (370 miles) off the coast of Senegal with a population of 500,000 people, has been praised by international organisations for its commitment to democracy and development.
However, it has also been targeted by international drug rings as a transit point for smuggling cocaine from Latin America to Europe.
Last week police seized 280kg (670lb) of cocaine from a yacht and officials have linked two recent attacks on public figures to the drugs trade.
A new government took office last Friday following an election in March and has promised a zero tolerance approach to crime.
Related Internet Links
The BBC is not responsible for the content of external sites.