Nigeria officials 'stole $15bn' from anti-Boko Haram fight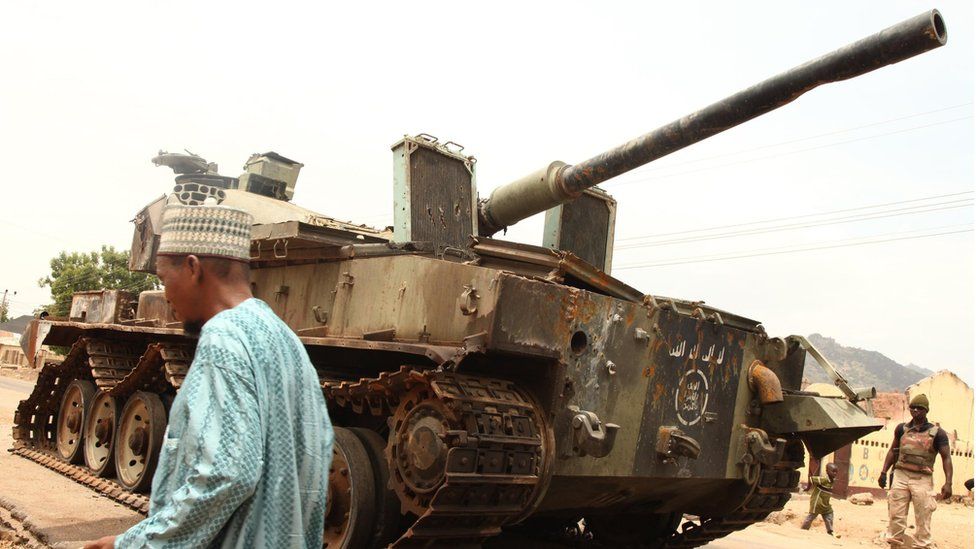 About $15bn (£10bn) was stolen from the fight against militant Islamists in Nigeria under the previous government, Vice-President Yemi Osinbajo has said.
The money was diverted through fraudulent arms contracts, he added.
Several allies of ex-President Goodluck have been put on trial after being accused of awarding fake arms contracts worth $2bn. They deny any wrongdoing.
President Muhammadu Buhari, who came to office last year, has vowed to fight corruption and recover "stolen funds".
Those facing charges included former National Security Adviser Sambo Dasuki, ex-military chiefs and several contractors. They have all pleaded not guilty.
Speaking at a university in the south-western city of Ibadan, Mr Osinbajo said the amount stolen was more than half of Nigeria's current foreign exchange reserves of $27bn.
"It is important to send a message that no public officer can steal the resources of this country and expect to escape," he said.
Africa's largest economy and oil exporter has been hit hard by the global slump in crude prices.
It is facing its worst economic crisis in decades, with two-thirds of the country's 36 states struggling to pay salaries to workers.
The government says it inherited an "empty treasury" when it took office last year.
Mr Buhari's political opponents accuse him of waging a witch-hunt against the previous administration.
During Mr Jonathan's rule, soldiers complained that despite the military's huge budget, they were ill-equipped to take on militant Islamist group Boko Haram.
The insurgents have killed thousands in north-eastern Nigeria in their campaign, launched in 2009, to create an Islamic state.
Mr Jonathan ruled Nigeria from 2010 to 2015.